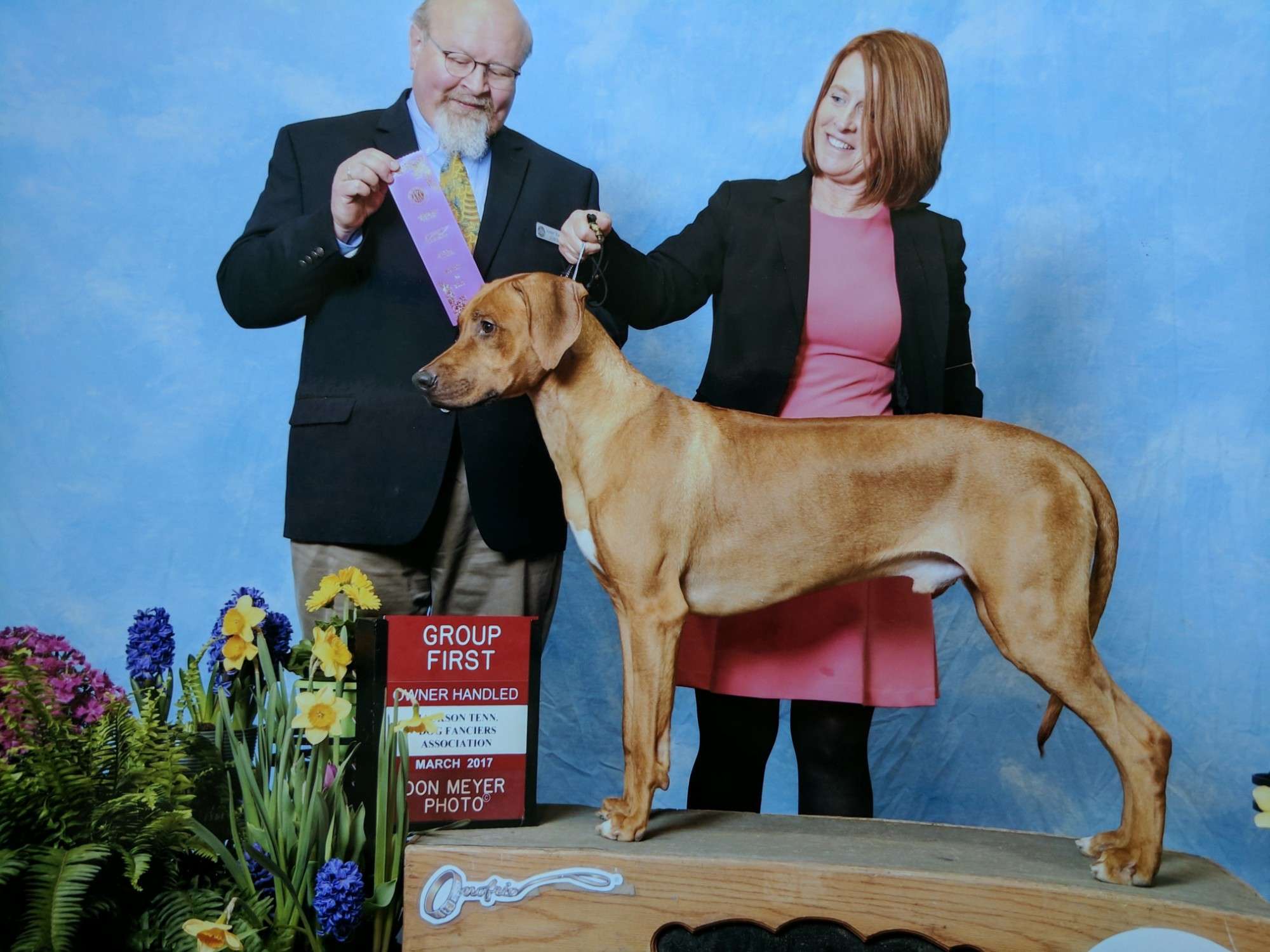 Puppy Application
Send us an email that includes the following: (copy and paste format!)
Email to: tampokennels1970@yahoo.com
1. Full Name:
2. Phone:
3. How many hours will this puppy be left alone on an average day?
4. Where will this dog sleep? In your house or will this be a strictly outdoors dog?
5. Will this be a working dog, a family pet, or both? If a working dog, please explain?
6. Have you had a Rhodesian Ridgeback before? If not, would you consider taking your new puppy to obedience training?
7. Would you prefer and male or female: Male Female Does not matter
8. Are you looking for a pet or show puppy: Pet Show Not sure
9. We occasionally have available puppies that are the same quality, but do not have a ridge. Would you welcome a ridgeless puppy into your home?
10. Do you have young children in the house. If so, have you considered that a large, very active puppy may jump or run into or over a small child?
11. Describe your yard: how big, is it fenced?
12. Ridgebacks need lots of exercise. If you have a small yard, do you have a place where you can take your new puppy so it can get the exercise it needs?
13. Once your puppy reaches full size, will you want to keep up the chore of exercising your dog?
14. What is the time frame that you are interested in to bring a new ridgeback into your home?
15. What state do you live in?
16. We are in the Puryear, TN about 2 hours west of Nashville. Are you able to drive to our area to pick up your puppy?.
Downloads